Welcome to the IVSTEL Ticketing System
Posted by , Last modified by William Olarra on 03 August 2016 10:56 AM
The purpose of this document is to provide a quick guide to allow you to engage IVSTEL support.
As a rule all support requests require a support ticket to ensure professional handling.
To raise a ticket with IVSTEL you will need to login to the Ticketing system.
If you don't have login details, you will need to register with your group or individual email address and password.
You will receive a confirmation email, click on the link and you will be ready to lodge cases with IVSTEL.

Once logged in you will be able to view the cases you or your team have raised, lodge new cases and access the Knowledgebase that will contain related articles to the products that are supported by IVSTEL.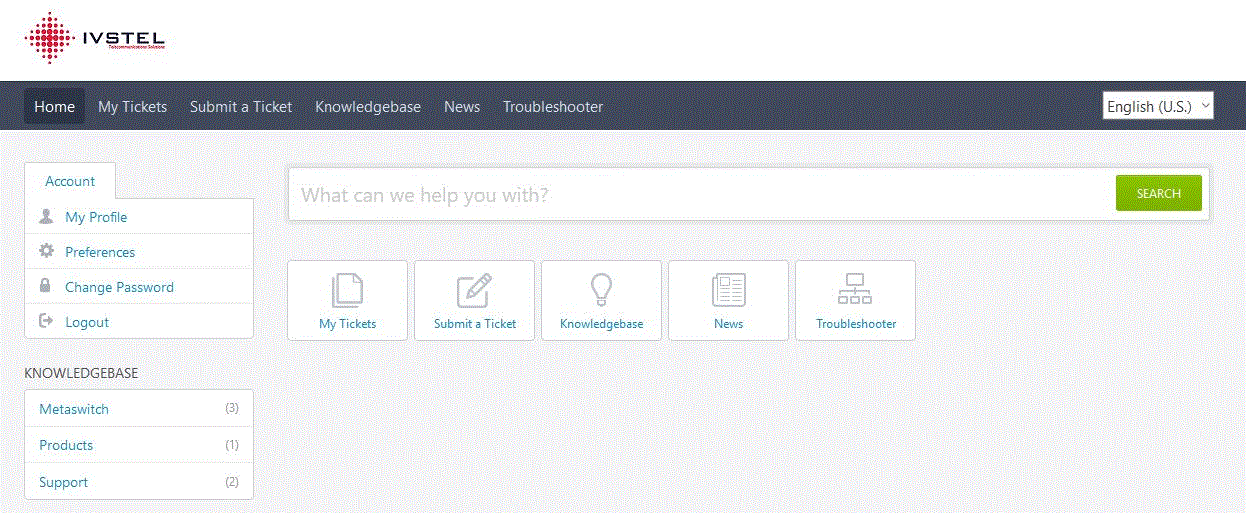 If you have any issues with accessing the ticketing system please contact support@ivstel.com
---